Christy MacKinnon and Colin MacRae
Colins' 2nd marriage in 1903 to
(1887-1919)

Daughter of
Donald Rory
Parents of Mary MACKAY are
John MACKAY and Annie CAMPBELL
of Oban, Nova Scotia.
Colin and Christys' children:

Malcolm MACRAE (1913-1991)
married
Anna MATHESON Nov. 21, 1941

no children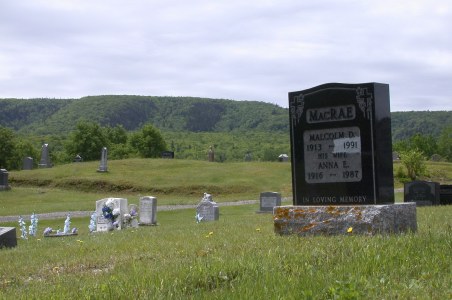 Christy MACRAE (April 10,1917- Jun.30,2003)
married John D.MURRAY. Dec.7, 1950.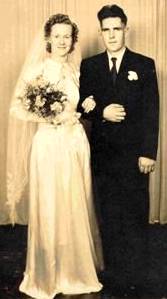 John D.Murray 2003 below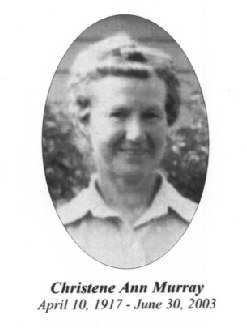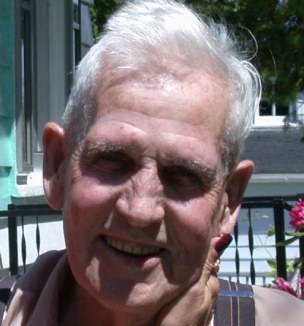 Christy (MacRae) Murray
April 10,1917- June 30, 2003
No children
MURRAY, Christene Ann
86, Orangedale, Inverness Co.,
died Monday, June 30, 2003, at home.
Born in Malagawatch, Inverness Co.,
she was the daughter of the late
Colin and Christene (MacKinnon) MacRae.
She was a homemaker, and a member of
Orangedale Presbyterian Church.
She is survived by her loving husband,
John D.; several nieces.
She was the last surviving member of her immediate family.
She was predeceased by brothers, Christopher and Malcolm;
half-brothers, Duncan and Archie.
Funeral service will be held 3 p.m. Thursday, July 3,
in Orangedale Presbyterian Church,
Rev. Dr. Floyd McPhee officiating.
Burial will be in Malagawatch Cemetery.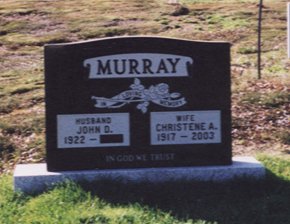 Christopher MACRAE
September 10, 1915, River Denys, Nova Scotia
July 19, 1996 (age 80)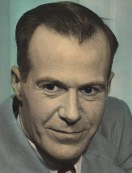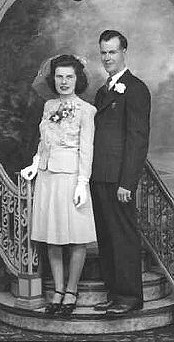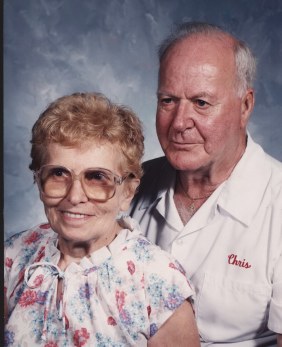 He married Ann MOROZIUK May 6, 1944.
Aunt Ann died Apr. 6, 1994 age 73.
Their children:
Joanne MacRae
Brenda MacRae
Judy MacRae
Leslie MacRae
Janice MacRae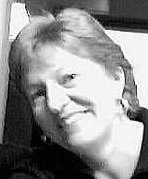 her children Chris and Anns' grandchildren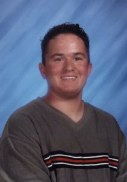 Colin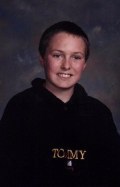 Dale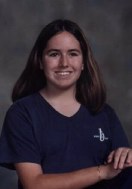 Britt
To contact me, please